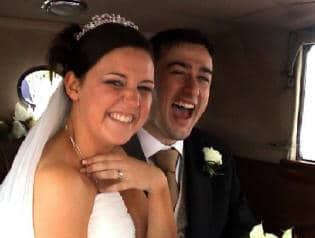 Congratulations on your recent wedding! (or "impending nuptials," as the case may be).
Wow! What an exciting time of your lives. There is just so much planning to make for the special day, it's hard to conceive that the big day is quite literally, just the beginning.
Along with all of that, comes new decisions to make as a newlywed couple in Lethbridge. First on the mind of the newly-married or soon-to-be-married is the big one:
Where are we going to live?
Whether this is your first time out from your parent's home, or you each already have a place of your own– your new journey becomes a family decision. It may be the most important financial decision you ever make as a couple. After all, there are many families in Lethbridge who bought their first home together and stayed in that home through their golden years.
We are so happy to meet newlyweds and help them with this important decision.
No matter what the situation is we would like to offer you a free, no obligation tour of 3-5 homes in the area. This tour can help you determine your needs and give you an up to date idea about the local market.
Types of homes you're interested in for tours