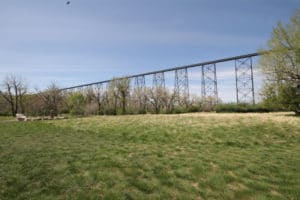 Relocating to Lethbridge, but need to buy a home BEFORE you get here? We can help with virtual home buying. Are you relocating to Lethbridge? Are you an out-of-town buyer, who is planning on moving to Lethbridge? Perhaps you would like to buy a home for your son or daughter who will be attending the University of Lethbridge, or the Lethbridge College? Or you may just be wanting to invest in Lethbridge real estate, as it is one of the fastest-growing cities in Alberta. Are you coming from Ontario or BC to Lethbridge, and want to see how much home you can buy?
Before you visit Lethbridge, we will take the time to work with you to determine your needs. We will also preview property for you so that when you do visit Lethbridge, your time here is used efficiently. For those moving to Lethbridge, we have put together a list of helpful resources.
You may also want to look at the different areas of Lethbridge.
Many out-of-town buyers find the listing matching service most helpful. By letting us know the criteria for a home that you are looking for, we can set up a system that will have the listings that match your needs sent directly to you, as soon as they are listed. Then when you are in Lethbridge, we will set up viewings of the homes you choose. There is no need to do continual searches on MLS® (as all the properties that match you are sent to you).
This service is free. We are also registered REALTOR®s with Brookfield Global Relocation Services. If you are with another relocation company, let us know, and we will be happy to sign up with them as well.
Here is a link to a page from the Alberta Government about some things to consider when moving to Alberta.
https://www.alberta.ca/moving-to-alberta-from-within-canada.aspx
Relocation Testimonials
Aug 18, 2019
My Highest Recommendation
I first met Dave in September 2018 when a business opportunity resulted in a need to move the family from Calgary to Lethbridge. Dave was available to show my wife and I a number of properties on short notice. Since we had to move so quickly, we ended up renting for awhile, but when things settled down again Dave was ready to pick right up where we left off. Throughout the process I found Dave to be very knowledgeable and patient, but what I most appreciated was that when I had a direct question, he gave a direct answer. Dave wasn't trying for a quick sale. What he wanted was to get the right house for us at the right time.

Dave negotiated the purchase of our house and we moved in for May 2019. I would give Dave my highest recommendation for anyone in need of a real estate agent.
Great working with you Brian!
May 16, 2019
Thanks Dave!
Dave and the entire team were great to work with; we were transferring across the country for work, which is difficult in its self. Dave was easy to communicate with and knew exactly what we were looking for. In the end we found our new home and couldn't be happier! Thank you Dave and View Lethbridge!
Hi Jennifer,
We want to thank you for the excellent service that you provided Sandy and I with in finding our new home. It is very difficult to find a home when you are living thousands of Km's away in the North. After all of the efforts to find what we wanted failed, we were very pleased and delighted that you went the extra mile by advertising on your own for the home that we were looking for and finding the one that we wanted when it wasn't even listed. That truly epitomizes "going the extra mile" for your clients and because of that, we found our dream home. We really appreciate you going into the home and sending us all the photos while we were still in Yellowknife and for expediting the purchase process. Please do not hesitate to use us a reference any time in the future.
Thanks again,
-Don Plunkett and Sandra Reichert
Re: Jennifer Brodoway
I felt compelled to write this letter about Jennifer, explaining how much my wife, Sandi and I appreciated all the hard work she did for us, in our house search. Sandi and I lived in Vancouver, BC and decided many months before we contacted any Real Estate Agent, that we would like to retire in Lethbridge, AB. Well, the search was on. I must have sent out 20 E-Mails to various Real Estate Agents in the Lethbridge area. Can you believe it, not one of them even took the time to acknowledge our E-Mail. I would not have cared if they wanted to work for us or not, but I was at least expecting a reply either yes or no. They all must of thought I was a flake and not really interested in moving to Lethbridge at all. To say the least I was very disappointed.
I came across Jennifer's website and started the process of contacting her. She replied to my E-Mail and things started to roll. I explained what our objective was and our reasoning and gave her a time frame, a few areas we were looking at to live and of course a price range. Jennifer understood fully what our requirements were and proceeded to set us up on an automatic E-Mail mailing list. This list automatically E-Mailed listings to us, bearing in mind our criteria. We did not receive listings we were not interested in.
You have to understand that all this was being done long distance. Us, living in Vancouver and Jennifer in Lethbridge. Jennifer was not fazed by this fact and merrily went about her business of finding us the right home. I have to say, she did exactly that. Not only did she find the exact house for us, she also did it right on time and the transition from Vancouver to Lethbridge was seamless.
2 months before our move to Lethbridge, Sandi and I took a few days off work to visit with Jennifer in Lethbridge, and go around house looking. I swear we looked at 20 homes before we decided. All this time Jennifer was helpful in stating facts about the homes and explaining about the area the home was located in. She gladly chauffeured us around and answered all our stupid questions, all the time with a smile.
We cannot be happier in our new home and we owe it all to Jennifer. Throughout the whole process, Jennifer was professional, courteous, helpful and above all a decent person. We are very glad to have known Jennifer and I hope we can become good friends.
We would not take a second to recommend Jennifer for all your Real Estate needs. She truly delivers results, not excuses. We never heard one excuse from her the whole time and were very pleased and comfortable to work with her.
Thank you Jennifer for your very hard work and especially answering an E-Mail from a total stranger. You are true to your word.
-Al & Sandi Blakely
Retired