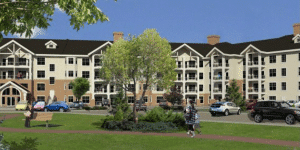 As a Full-Time Real Estate Agents in Lethbridge Alberta, we work with people who are buying and selling homes. We do not work with people to find home rentals. We often get requests to provide information on renting a home in Lethbridge. Sometimes these requests are from people who are not quite ready to buy their first home or from investor clients who are doing research on current rental rates. (I want to stop renting!)
Here are some helpful links if you are looking for Rental Property in Lethbridge:
PLEASE BE CAREFUL WHEN LOOKING FOR A PLACE TO RENT. There are quite a few scammers out there on the Internet. If someone offers you a great place, at an incredible price, make sure you actually see the place before putting down a deposit. You may even want to ask for proof that they are the real owners of the property and have the right to rent it as well. There is a scam where some people will copy photos of a currently listed home on realtor.ca, and say that they are renting it. It is always at a very discounted rate, and the owner is always "out of province or country". If you cannot get a viewing of the property, cannot talk to someone in person, and the price is too good to be true, it is likely a scam.
If you would like information on Buying Lethbridge Rental Property (Suited, Student, Revenue), please contact us and we can provide you with information about the local market. Check this out if "I WANT TO STOP RENTING".