Congratulations, you have bought a home or condo in Lethbridge, Alberta. There are a few things you need to do before you move in or take possession. Once the deal is done and conditions have been removed, you likely have anywhere from a week to several months before you move into your new home. What is there still that needs to be done?
Moving Checklist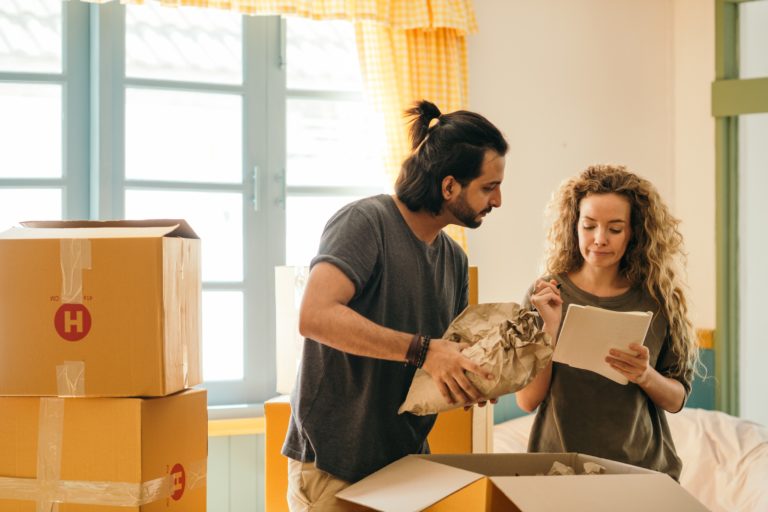 Make an appointment with your lawyer. Once the deal is final, the papers will be sent to your lawyer. You should give them a call to make an appointment. If you have not chosen a lawyer already, here is a list of real estate lawyers in Lethbridge and area. List of Real Estate Lawyers in Lethbridge and Area
Set up your utilities. Call the company that you want, and get your utilities started for the day of your possession. You may need to cancel them where you are currently living too. Check out this link for setting up your utilities in Lethbridge. Setting up your Utilities in Lethbridge
Get your insurance. You will need to get home insurance or transfer insurance from your current home. It is always a good idea to keep your insurance on your current home for a few days after the new owners take possession, just in case there is a delay. If you are moving to a condo, you will need content insurance.
Change Your Mailing Address. Chances are you are going to have mail going to your old home address. Make sure you have left forwarding instructions with the post office too. http://www.canadapost.ca/cpo/mc/personal/productsservices/receive/coapermanent.jsf Don't forget your insurance, your driver's license, your school records, credit cards, government papers, doctors offices, etc. You may need a copy of your purchase contract to register your new mail box.
Start packing: If what you are packing is likely to stay in a box for the next few years, you might consider donating it or giving it away. There are several places where you can donate items you no longer need. You can consider donating to the Salvation Army, as they also have a (Furniture Bank). There are a variety of other local charities that will also accept many items that you no longer need.
Schedule your Walk Through: If your REALTOR® hasn't called you yet, contact him or her to schedule your walkthrough. This is normally done the morning of possession or the night before.
Plan for the move. Possession is normally 12 pm in Alberta, but it doesn't always work that way. Your real estate agent is not allowed to give you the keys until they have word from the seller's agent that the money has been received. Don't be waiting in front of the house at 12 pm with a truck waiting for the call. That can be very stressful, as the money doesn't always arrive before noon and most lawyers' offices are closed between 12 and 1. Check here to see what happens on Possession Day!
Of course, if you are buying a revenue property, you will want to do things like introducing yourself to the tenants, or maybe find new tenants. Or perhaps you have waited to list your home until your purchase is complete? We can help you with that too!