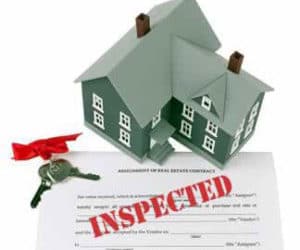 A property inspection is a very important part of your home purchase. Even if you are buying a newer home, you will find the average $500 charge (plus GST) here in Lethbridge well worth the money. The home inspection can identify both current and potential problems as well as advise you of the necessary maintenance that you will need to prepare yourself for to maintain the value of your home.
There are several qualified home inspectors/ Property inspectors here in Lethbridge. The home inspector works for you, not the real estate agent or the seller of the home, and is there to give you the information you need on your potential purchase. Some sellers will also choose a property inspector in order to identify anything that needs to be done to the home to prepare it for a sale (Pre-Inspection).
The CMHC website provides information on the importance of a home inspection, and how to choose a home inspector.
Timing of a home inspection (article from RECA)
Here is a list of Links to Lethbridge Home/Property Inspectors. You may wish to contact one of the following Lethbridge Property Inspectors for your purchase.
Pillar to Post (403)328-9757
Amerispec (403)381-8636
Took-A-Look Mountainview Home Inspections Ltd. (403)952-8998
Pynewest (403)327-1090
A Buyer's Choice, Home Inspections (403)320-2999
A Trained Eye Home Inspections (403) 315-9692
Eagle I Inspections Inc. (403) 715-9449
Great Plains Home Inspections (403)894-2883
Canadian Residential Inspection Services (587) 370-3326