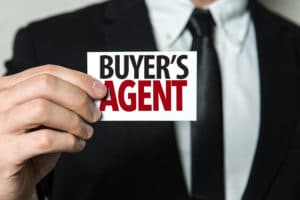 Why use a Buyer's Agent?
(If you are
buying a home virtually
, you really need a Buyer's Agent). If you are a
first-time buyer
or shopping for a home, then you will want to talk to one of our Buyer Specialists or a Lethbridge Buyer's Agent. A buyer's agent is a Real Estate Agent that works predominantly with buyers. Our buyer's agents
Nathan,
Joel,
Rebecca,
Mike
, and
Andrew
view hundreds of homes a month and have a great idea of what is going on in the Lethbridge and area housing market. Our buyer's agents work for buyers, and it is their responsibility to get the buyers
the best deal
with the most favorable terms.
We can show you any LETHBRIDGE AND AREA MLS LISTING. If you are just starting to look for a home, you might be tempted just to call the listing agent on the sign. This could be a little hectic if you decide to make 5 appointments with 5 different REALTORS. If you call one of our Lethbridge Buyer's Agents, they are able to show you all of the homes. They can arrange appointments so you could easily see 5 homes within a few hours. They will give you honest advice about all the homes you are seeing.
If you have a certain set of criteria, our buyer's agents can set up an
automatic home search for you.
Say you want a west-side house with at least 3 bedrooms and two bathrooms that is less than 10 years old and under $275,000. They can set up the criteria so that you are automatically sent all of those homes, and so that you receive them before they hit REALTOR.ca. The Viewlethbridge.com team also meets throughout the week and our buyer's agents will be aware of the upcoming listings of the Viewlethbridge.com team.
Using a Buyer's Agent is FREE! The cost of using a buyer's agent is covered by the seller.
Would you like to set up a free consultation with one of our buyer's agents to discuss your next purchase?
http://www.realtor.com/advice/buy/what-is-a-buyers-agent-used-for/