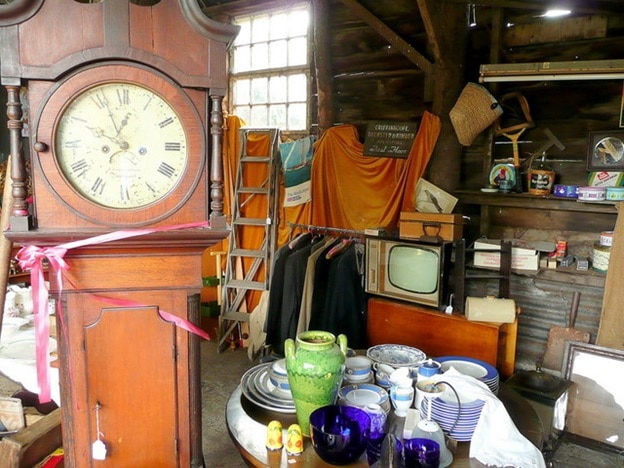 One of the most important things to do to get your house ready for sale is to stage it. But I like to think that 80% of staging involves cleaning and decluttering.
Here are some tips on decluttering your home when preparing for sale that our team has gathered over the years. Remember that once the house sells, you are going to have to pack up everything
away
anyway… so you might as well pack
away
the things you don't need before your list your house for sale. Your house will appear cleaner and have a better presentation, and it will help you to get more money in the end.
Places in Lethbridge that accept donations:
YWCA – The YWCA is located at 6084, 8th Street South in Lethbridge (tel: 403-329-0088). They will often collect woman's and children's clothing. They will not take used toys, however, but they will take books. You should call ahead to make sure that they are accepting items.
Salvation Army – The salvation army is located at 1302 4th Ave S (tel: 403-328-8611). They will accept almost anything… but you will want to call ahead and check their hours.
Salvation Army Furniture Bank – The salvation army furniture bank will sometimes take larger items if you want to get rid of them.
Mission Thrift Store – 3001 32nd Street South (tel: 403.327-3199-) They accept donations as well Call to find the donation hours.
MCC Thrift Shops – 1117 2 'A' Avenue North (tel: 403) 329-4808
Value Village – Value village is a for-profit company, (but they do donate some proceeds to Diabetes Canada). You can drive up to them and donate items easily from your car. The Lethbridge Location is 1708 Mayor Magrath Dr S, Lethbridge, AB T1K 2R5
Reuse Rendevous – Reuse Rendezvous is a city-wide free-cycling event that encourages residents to reuse unwanted items by making them available to others for free. Reuse Rendezvous began in 2012 and every year hundreds of items are diverted from the landfill through this event. The September 2020 Reuse Rendevous was canceled due to covid 19, but there was one in 2021.
If you have a lot of things to get rid of and find it very overwhelming, there are a few services you can call as well.
JUNK AWAY: This is a local company, that can help you to get rid of the things that you can't sell or give away (tel: 4037951290 )
WISE CROW:
Sarah at Wise crow is a great help if you have an estate that you need help with cleaning up.
Text or Call Jen at 403-795-8783
Text or Call Justin at 403-894-6937
Free home evaluation.
Why List with Us? Choosing a Lethbridge real estate agent to list your home.
Our Results
Hire a local brokerage
Getting your home ready to sell
Relisting your home
What is the Guaranteed Home Sale
Selling your home during Covid-19