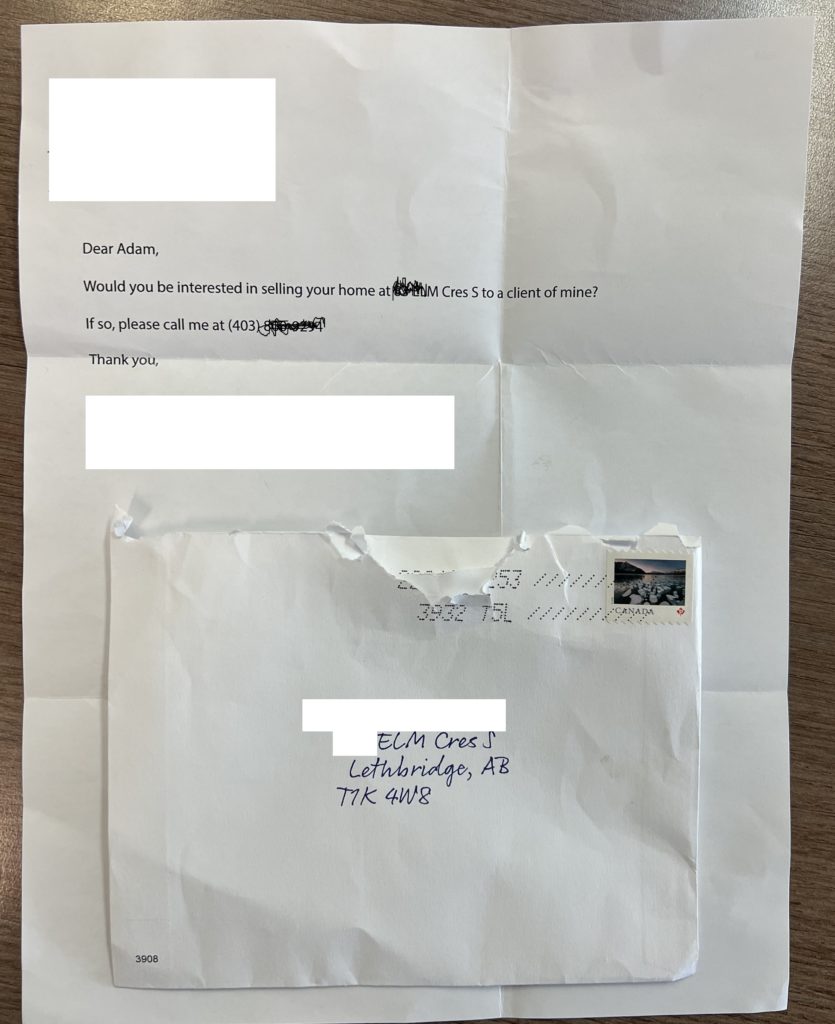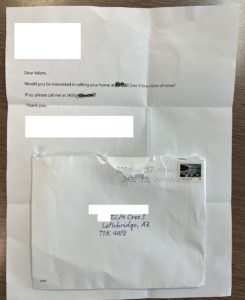 What to do if you get an unsolicited offer to buy your house?
Lately, many homes in Lethbridge have received personally addressed letters saying things like, "would you like to sell your house to a buyer of mine?" As a matter of fact, half of our team and many of our clients have received almost identical letters from a local agent. At first glance, they appear to be individual letters. However, when you call the number, it says "please leave your name, number and address", which would lead one to believe it's not really a personally directed letter. A relative of mine had one addressed to her husband, (who has been deceased for about 5 years).
Occasionally, our team has put out ads in certain areas, (for example we have a client right now that would really like a bungalow with a view), but if we had a house that a client was seriously interested in purchasing, we would knock on the door or leave a note in the mailbox (not send a letter).
The market in Lethbridge is very hot right now, and houses are selling quickly. If you are interested in selling your home, an experienced agent can help you and walk you through the process. You must also keep in mind however if you do sell your home, you are going to need somewhere else to live. If you are curious about the value of your home, and would like some pressure-free advice, feel free to reach out at any time.