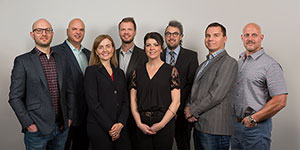 WHY HIRE A REAL ESTATE TEAM
When listing your home in Southern Alberta, you have lots of options. You may be considering hiring an agent or a team. When you hire team Viewlethbridge.com, you are getting the benefits of both! You will have a single listing agent, as your point of contact. However, your listing will benefit from the input and promotion from the entire team!!
ADVANTAGES OF HIRING A TEAM FOR LISTING YOUR HOME
Continuous coverage if your point of contact is away or out of town
Access to a larger database of buyers and sellers
Enhanced marketing by exposing to every member of the team
Greater opportunity to match you to a buyer
Benefit from expertise and skills of all the agents on the team
All of our listings at team viewlethbridge.com are reviewed by each member of the team during our weekly meetings. This gives us the opportunity to get input from every team member and gives them the detailed knowledge of the listing that they need, to take to their respective buyers.
ADVANTAGES OF HIRING A TEAM FOR BUYING A HOME
For BUYERS as well… using a buyer's agent on a team gives you the best of both worlds. Team members know what we are looking for. If we have a listing coming up that may suit you as a buyer, working with our team gives you the opportunity to view it before it comes on the market. When there is a house you want to see, your buyers' agent will get you in right away… But if they happen to be out of town, one of the team members will fill in so you don't have to wait!
Check out why we are Lethbridge's Top Selling Real Estate Team.