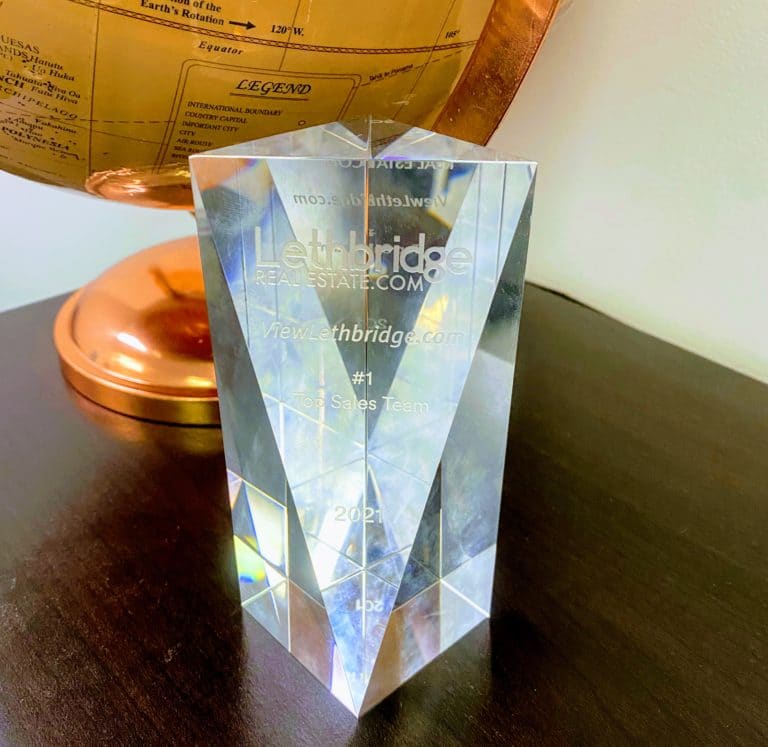 Lethbridge's Top Producing Real Estate Team
We hate to brag, but sometimes we get asked who sells the most houses in Lethbridge? And we get asked, "Why should we choose you?" Here are just a few reasons:
373 Ends in 2021: (That means a little more than a house per day, higher than any other team in Lethbridge… Just check the stats)
Superior Online Marketing: Our team has one of the highest-ranking real estate websites in Lethbridge that will promote your home (52,000 unique views yearly), plus a strong social media presence, (including two top-rated Facebook pages, LethbridgeRealEstateinfo and Lethbridge's Top Producing Real Estate Team
Photography: The best real estate photographer in Lethbridge (well we think so, check out some samples here). Our photos get your home NOTICED!
Matterport Virtual Tours: We provide tours with our listings. This gets you more interest, more viewings, and more offers.
Local Brokerage: We are the 3rd largest brokerage in Lethbridge. Working with a local brokerage gives you more flexibility and LOCAL exposure. No other Brokerage in Lethbridge Sells more homes per REALTOR®
Referrals: Loads of trusted professionals we can recommend to you, (insurance, home inspectors, painters, appraisers, cleaners, contractors, lawyers, and more)
Buyers Agents: We have buyers agents with clients ready to go to sell OUR Listings! You will never have to wait to have your listing shown!
Coming soon marketing: Get the buzz going by getting your property out there early!
Professional office space: We are always willing to meet you at your house, but we also have a great central location with a large boardroom and free parking!
Experience: Check out all of our agent profiles! We are an experienced team!
You get all of this and more! We love numbers, but you are not a number to us. Work with us and have one constant point of contact, but the benefit of a whole EXPERIENCED team of 10 agents working to sell your listing. Our clients love us too! Check out some of our reviews.
Oh, and for the latest STATS on Lethbridge Real Estate Teams, check out the actual stats.